The League of Worlds space twist on the United Nations and NATO aims to show us how Marvel is solving its problems in outer space. Will this unusual organization manage to save Alfheim and Queen Aelsa from Malekith's forces?
League… Assemble!
Thor assembles a mighty team of warriors from the ten kingdoms to fight the Dark Elves and free Queen Aelsa of Alfheim and the Elves of Light from Malekith's grip. The plot that has been outlined in the last two volumes finally finds its climax. The reactivated League of Worlds includes well-known icons of Marvel mythology such as Lady Sif, Angela and Agent Solomon, as well as representatives of Vanheim and Jotunheim (thanks to the writers for such a huge galaxy of stars in such a short story.) save the kingdom of the Elves of Light from Malekith's machinations, which is well presented to us by Jason Aaron with every frame. However, this is not the end of the problems for the female Thor. Jane Foster is encouraged to deal with her cancer, otherwise she her seat in the Congress of the Worlds will be replaced by someone else. A certain imbalance between these problems is quite noticeable, but nevertheless the thread of the tumor had to be continued. Otherwise, all the significance of the story based on this disease, built up in the first and second volumes, would be wasted.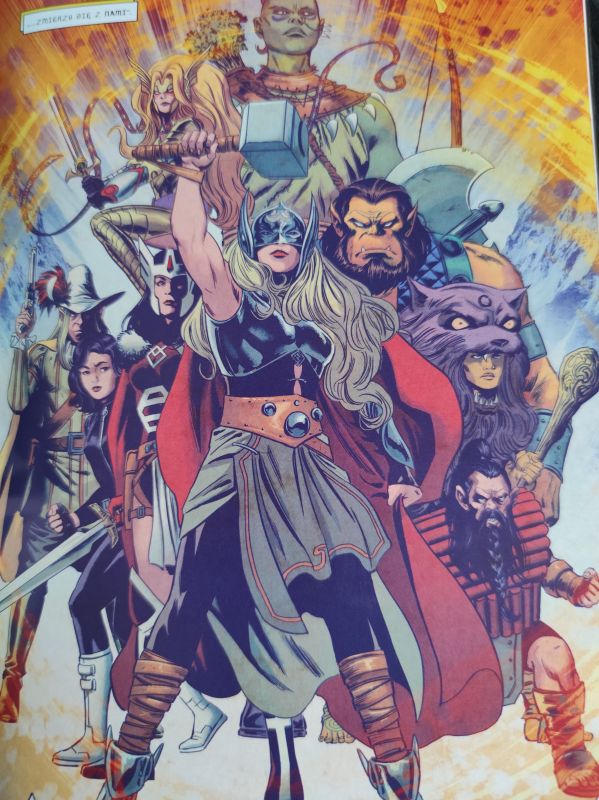 Nasty in Smallville
The first part of the comics focused on the League of Worlds does not have to impress everyone. There are a lot of political threads and very little action really. Well, the main axis of history is built around the title war, the causes of which seem somewhat absurd. Well, the divine beings, worshiped by the Shi'ar, want to bring Thor to prove their power and thus their superior position in the cosmos. The winner will be whoever collects more prayers and followers … during the galactic cataclysm. Slightly absurd, but do all Thor stories have to be pathetic? In my opinion, not, as the MCU has already convinced us with the third solo film about Thor.
The malcontents, however, will find a few flavors for themselves, including a few X-men and a preview of the terrible Mangog, heralding Ragnarok. Oh, it will be in the future! And it all reminds me of mixing leggings and teen drama straight from the Smallville series.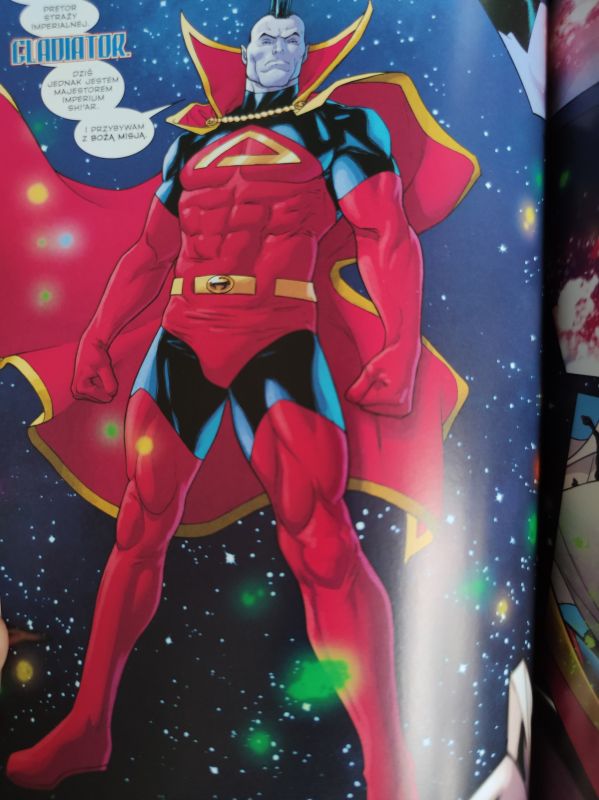 Another festival of colors of Marvel's already motley cosmos
The success of this volume is due not only to Aaron, but also to the graphic designers. The characteristic, meticulous line, showing every detail of the divine world and sophisticated forms like the northern lights, make the reader want to turn over the next pages. We experience an art experiment on the borderline between James Gunn's Guardians of the Galaxy films and Picasso's paintings.