Do computer players in Poland read comics? Do comic bookers play games? Some people can certainly combine these interests. But what happens when a comic book artist plunges into the computer world? Comics for Pixel will answer this question .
Michał "Śledziu" Śledziński is one of the Polish artists who had a great impact on our native comic book market. At the turn of the 20th and 21st centuries, his Product magazine with the flagship Osiedle Swoboda captivated the hearts and imaginations of many thousands of fans all over the country. Their topicality combined with contradictory humor meant that teenagers from those years are still their admirers. But no one is ever ten years old, and the world is moving forward. "Herring" , who is two decades older, started cooperation with Pixel magazine , which resulted in a comic book that appears regularly.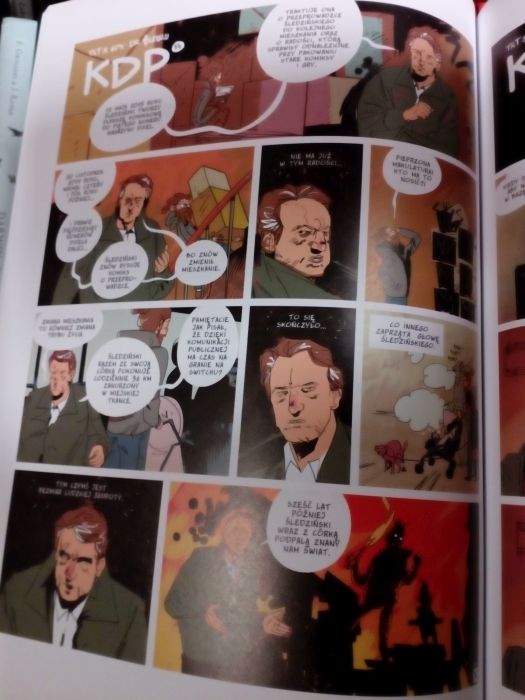 What are comics?
The one-page stories are the author's commentary on his own life, with a particular influence from comics and games. Using a first-person hero, they show not only the treadmill of everyday life, but also the saving and destructive element of the hobby. On the one hand, we can see that games and comics save the author from plunging into the stagnation of workaholism, but on the other hand, free time dominates (at least until the baby appears, before he could follow in his father's footsteps). They shaped and still shape his worldview and somehow affect his relations with other people. This perfectly illustrates the influence of pop culture on human mentality – who among us is free from it? The stories seemingly concern computer games (which is obvious, taking into account the magazine's profile), but they are only a starting point for existential commentaries. These are funny and sad at the same time; the author humorously describes the nostalgia of what has passed and the problem that every human being sometimes has – a temporary lack of his place in the world. He does it so skillfully that the following pages are a pleasure to read, even without knowing most of the mentioned game titles, which are only a provocation to start a story.
Are the herring twenty years out of date?
The author, despite the fact that since his debut, he has not created a huge number of comics (although it cannot be said that he has abandoned his career), he develops and finds new paths of expression, both fictional and graphic. His comics follow the spirit of the times, and although you can see this distinctive style, known from his most recognized works, you can also appreciate the use of modern means of expression. This volume may not be distinguished by dynamics or particularly complicated backgrounds, but it perfectly illustrates the author's thoughts and leads the reader from one conclusion (feelings?) To another.
The album has been enriched with a large number of additional pages – there is a gallery of graphics or additional comics (including many pages of new adventures of the heroes of Osiedle Swobody ). In this respect, no one should feel disappointed, and the publication, despite its apparent "thinness", should keep you entertained for a long time. Especially that its form allows you to dose yourself happiness and read in installments.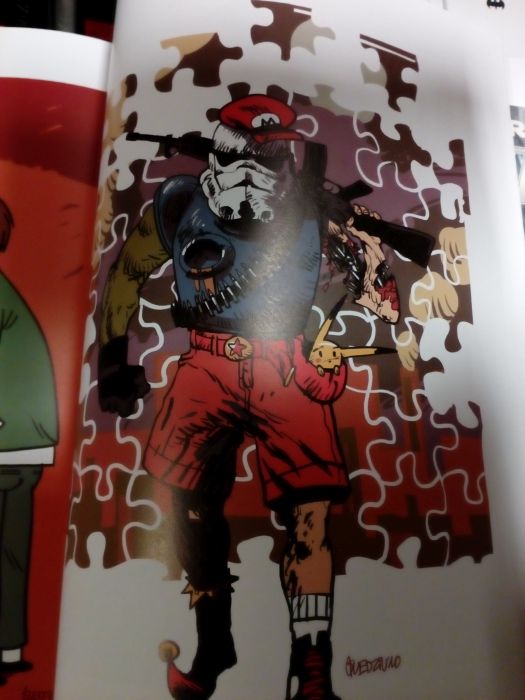 Is it worth it?
Comic for Pixel can be hailed as a comic of its generation, just like Osiedle Swoboda was in its time. Interestingly – both of these comics belong to the same generation. This time much older, burdened with both professional and family responsibilities, but still willing to dream and see positive elements in the world. This generation looks at the nineties of the twentieth century with affection and tries to make their children also get to know the already departing pattern of free childhood, away from the ubiquitous social networking sites. Is a comic for Pixelis the swan song of the last generation capable of real interpersonal relations? Is that why in the album "Śledzia" you can find so much nostalgia? The answer to these questions depends on the reader being able to empathize with the role of the hero. If you grew up in the eighties or nineties, you shouldn't have a problem with that. That is why we recommend this album especially to such people.