Disney + provided us with another series from the Marvel Cinematic Universe. This time we got the long-awaited adventures of Bucky and Sam. Everyone was expecting what the plot would be about, but in places this series was able to surprise us.
More supporting heroes
Series about supporting characters come out to the rulers of Marvel. After all, you have to show what happened to many characters that have been brought back to life and must actually deal with without the original Avengers. In addition to the legacy of Iron Man, into which Spider-Man is slowly entering, there is the issue of wielding the star shield and fighting for American values, which has been defended so far by Steve Rogers. In the era of the crisis of Uncle Sam's "values" associated with the Black Lives Matter movement, this series has entered a certain niche.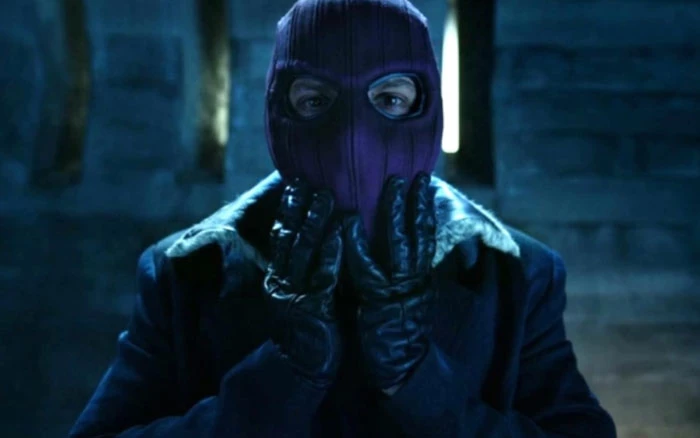 The plot itself doesn't just revolve around Falcon and the Winter Soldier. We get a fairly well-outlined issue of racism towards a certain "other" Captain America, Zemo's machiavellian approach, an attempt to look at a soldier after the ordeal, and the theme of coping with loss and departure, which is so current in the Covid-19 pandemic. Once again, Marvel does not let us forget that it has the rights to Mutants, so we get even the picturesque Madripoor, so popular in comics with X-Men.
The plot of the series introduces us to the fourth film about Captain America, while presenting one of his most iconic enemies – the embodiment of anti-patriotism – the Smasher Flag, or rather his female reflection, Karla Morgenthau. We will not get narrative play here, as in the case of WandaVision, but that does not mean that the story itself is boring. We got a really interesting action series with elements of espionage and political intrigue. For me, this is just the second work from the Marvel Cinematic Universe, which, without a show of spectacular technologies, aliens or magic, really defends itself with thoughtful solutions similar to the film from the second phase, which was Captain America: The Winter Soldier .
A dynamic duo / quartet
The full power of this series is revealed in the two title characters. Anthony Mackie, by gaining more space than he would have in the film, is able to convey emotions and inner reflection through the looks and unique movements that Chris Evans has become accustomed to before. Carl Lumbly as Isaiah Bradley is also a perfect fit for him, being Sam's lighthouse through the fog of pain, and their shared scenes are poignantly raw and make the viewer reflect. These elements make the exploration of Captain America's legacy a more poignant topic than many might have expected. And although Sam's trajectory is obvious from the very first scenes, manipulating his weight is clearly a satisfying ending to his story,
Bucky Barnes is another protagonist of the series heroes, in which Sebastian Stan plays from the beginning. Despite the rather large amount of screen time, the former Winter Soldier doesn't have the same luxury of storytelling as his partner. His personal enemy is his own past, and the series' fragments that concern him are mostly when he tries to repair the damage he has done in his life as a Hydra killer. But these moments are unfortunately few and far off; despite the fact that in the premiere episode we were served a crazy rollercoaster of emotions with this hero, then we do not even come close to a similar level for a moment.
Between these heroes appears the main enemy and ally of Bucky – the fantastic Helmut Zemo by Daniel Brühl. There is a great dynamic between them similar to that of the Hannibal Lecter movie series, as the heroes must work with the villain to achieve bigger things, but Slippery Zemo's chance to manipulate Bucky in an interesting way is lost, although Zemo himself can win his hearts. fans – even with a memorable dance at a disco, which Marvel looped for an hour and posted on YouTube.
Lastly, I leave John Walker, appointed by the US Congress to succeed Steve Rogers. The smug Wyatt Russell is all Captain America shouldn't be; hypocritical, aggressive type with unprocessed war trauma. Walker's on-screen presence is a constant source of stress, both because his actions do not respect Steve Rogers' legacy and because he constantly reminds him that Sam should be the one wielding the star shield. There are times where we see the character's deeper personality – occasional flashes of Walker's pressure as he feels like a soldier elevated to the rank of the new boy from a U.S. Army poster. However, the small number of episodes and the mountain of other themes and characters mean that this particular plot is not as well-defined, but it seems
Is it worth stopping at this series?
As I mentioned, the plot of this mini-series is really addictive and is like a honey to the heart for every MCU fan. The final episode is a slight flattening of everything that has been built from scratch, but that doesn't mean it's a really good title. The main axis of this title are four extraordinary heroes, whom I tried to portray above. All in all, thanks to this production I am looking forward to the fourth part of Captain America .