During the official game presentation, the developers present the protagonist Mirage Basim and talk about why they chose him and not a completely new character.
The main character of Assassin's Creed Mirage will be Basim, a character that players have come to know well in Assassin's Creed Valhalla , but (spoilers) they can only play for a very short time after the entire storyline is completed. This short adventure with the hero suggested to many that he would be the protagonist in the next installment of Assassin's Creed  , and although these suspicions were true, Ubisoft could have created any new character, as it did in Assassin's Creed Odyssey or Valhalla  . So why did they choose Basim instead of starting with a completely new creation?
During the announcement of  Assassin's Creed Mirage, Sarah Beaulieu, the game's narrative director, outlined the character's personality and also said more about Ubisoft's goals for this version of Basim, voiced by actor Lee Majdoub. Beaulieu explained at the Ubisoft Forward show that in Valhalla , players could only see fragments of Basim's character with hints about what happened in his past when he became one of the Hidden Ones, and  Mirage is expected to carefully fill in these gaps.
Why Basim?
In Valhalla , without a shadow of a doubt, he was a very complex character. We knew something bad had happened to him. We didn't know exactly, but we wanted to fill those gaps somehow. He tries to do the right thing, but it's not always that easy
– said Beaulieu.
The narrative director continued to say that she was drawn to characters who were neither all good nor bad, but were instead defined by "very bad failures", of which Basim has many .
Beaulieu also alluded to some of the other characters that players will meet in Mirage and how, as we'll see, their impact on Basim's personality development into someone resembling the version of him previously seen in Valhalla  .
One of the main themes of the game is actually freedom, which is something that defines the entire Assassins Creed series . Basim has his own view of freedom, but both Roshan of the Hidden Ones and Nehal, his best friend, have different views on it. Ali also has his own subjective perspective. All these characters around Basim slowly build his character and shape his character, slowly leading him to his fate. That's why he was so interesting and why we wanted to delve deeper into these characters.
– commented the director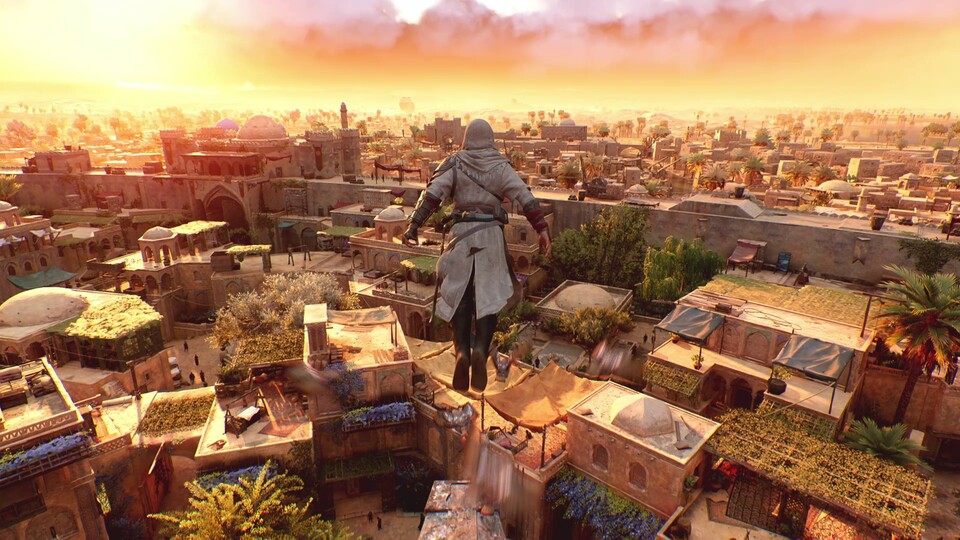 Valhalla vs Mirage
I would like to say that it is a completely different personality, Basim in Valhalla and Basim in Mirage . In the new version, he is only 17 years old. I think we did a great job of establishing his character as an assassin or a hidden one.
– said Beaulieu
The director also praised the voice of Lee Majdoub, who played his role . The actor, most recently known for his roles in the  Sonic the Hedgehog films as Agent Stone, did not voice the character in  Valhalla , but took over his role in the latest installment of the series .
And it all starts with a voice. Lee did an amazing job with this as he started with a very young Basim who slowly evolves towards his fate. You will see how great it will look. The voice evolves as it grows. A few years go by in the game and you see it evolving more and more, it's fascinating.
– Beaulieu concluded
Assassin's Creed Mirage will be released on October 5, 2023. We are waiting with bated breath!
Below you can see an example gameplay visualizing what the new part of the series will look like: