On February 15, the Polish edition of the first volume of "Świat Drift" will be released by Lost in Time. The work of Belgian cartoonist and screenwriter Ken Broeders is now available for pre-order.
The world of drift. Part 1. A Tale of Thieves and Trolls will be available in two cover versions – standard (yellow) and limited (red). The latter will appear in a circulation of only 150 copies. Both versions can be ordered from Lost in Time . Comic-related add-ons will be included with pre-orders.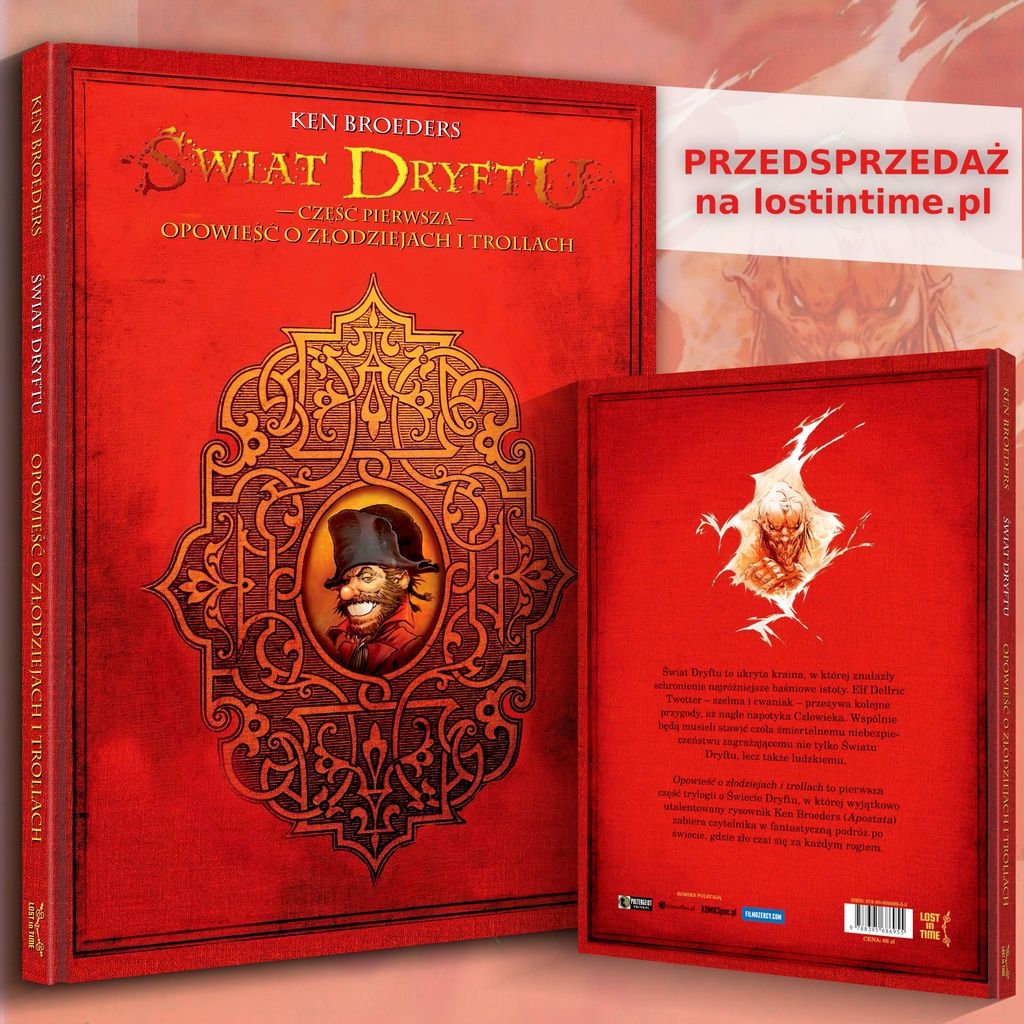 Title: World of Drift. Part 1. A Tale of Thieves and
Trolls Original title: Driftwereld – Deel 1 – Een verhaal over dieven en trollen
Screenplay and drawings: Ken Broeders
Translation: Olga Niziołek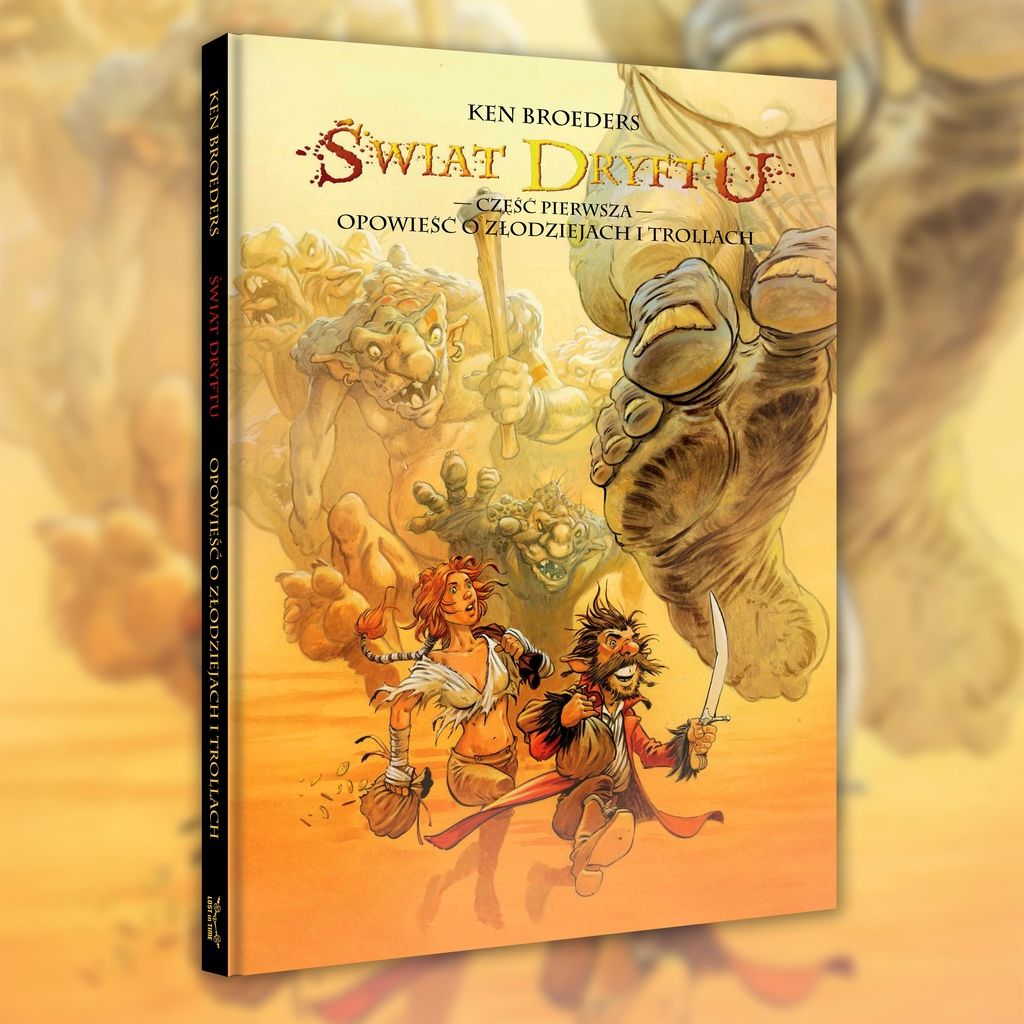 The world of Drift is a hidden land in which various fairy-tale creatures have found shelter. Elf Dellric Twotter – a scoundrel and a wicked man – experiences new adventures until he suddenly encounters a Human. Together, they will have to face the deadly danger that threatens not only the Drift World, but also the human one.
The Tale of Thieves and Trolls is the first part of the Drift World trilogy, in which the exceptionally talented cartoonist Ken Broeders (Apostate) takes the reader on a fantastic journey through a world where evil lurks around every corner.
Below you can see some sample boards from the comic.