New pictures from the set of "Spider-Man 3" show the heroes in a mysterious location, reminiscent of some places known from previous productions. However, the actors, as a joke, posted three different versions of the title of the upcoming film.
Marvel Studios started the fourth phase of their cinematic universe with a truly massive production, and as soon as the first episodes of WandaVision were released , it became clear that the world of our superheroes was entering a whole new and exciting territory. From the very beginning, some fans were approaching the fourth phase with a great distance, in which a few important favorites, such as Iron Man or Captain America, are to be missing. So far, however, Marvel Studios has not disappointed – on the contrary, the universe is growing rapidly, and the viewers' impressions are incredibly positive. So you can safely expect that the other superhero titles will also be at the highest level.
Spider-Man 3 is one of the most important films in anticipation. Both the film set and the script along with the production details are intensely guarded. Yesterday, however, two photos were released showing the members of the main cast during the recording.
Tom Holland (Peter Parker), Zendaya (MJ) and Jacob Batalon (Ned Leeds) find themselves in a mysterious location, clearly overwhelmed by what they found there. One theory is that the trio is in one of Doctor Strange's Shrines, as we know that this hero's plot is related to the Spider-Man movie. Some also point to the similarity of the place (like a basement) to the location that Wanda Maksimoff discovered in the seventh episode of WandaVision, but despite its probability, we will not develop this theory here due to possible spoilers from the series.
At first, the fans were disappointed that the official title of the film was not finally announced with the photos. However, it soon appeared on the profile of Tom Holland, who claimed that we will see Spider-Man: Phone Home on the screens . The excitement quickly faded, however, when Jacob Batalon and Zendaya spoke up on the matter, writing the title as Spider-Man: Home-Wrecker and Spider-Man: Home Slice . The actress added another photo to her entry (probably also from the set), hinting that fans fell victim to the cast's joke.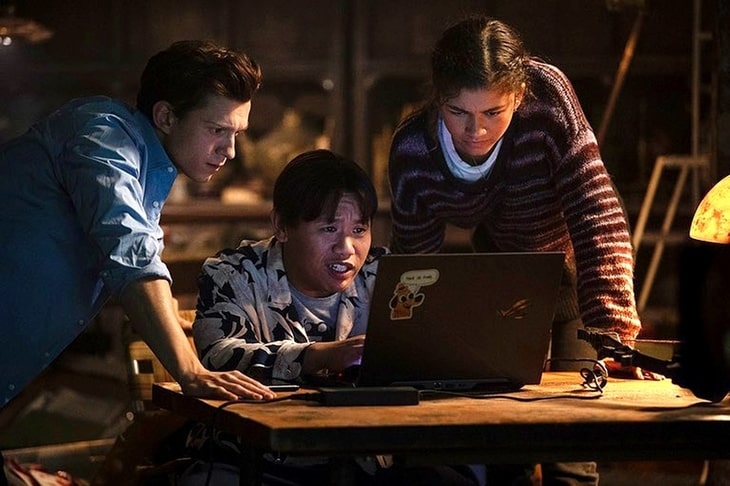 A funny marketing ploy only strengthened the expectation for the news and for the film itself. Of course, fans picked up on the joke right away, creating numerous memes and their own title suggestions, such as Spider-Man: Homeless , Spider-Man: Home Alone or Spider-Man: Agatha All Along .
Spider-Man 3 (yes, let's use the safest title) will hit theaters on December 17, 2021. In addition to the three shown in the pictures, Benedict Cumberbatch (Doctor Strange) is expected to appear in the film as Peter's new mentor, we will also see Jamie Foxx as Elektro and Marisa Tomei again as May Parker.