The new Mutats were advertised as a horror movie and many people were disappointed with the low concentration of horror after the screening, and I wonder what they expected from a teen movie and why I quite liked it.
At the outset, I will confess that I am not a particular apologist for Marvel movies. I consider some of them successful, but many of them bored me a lot. If you like them, great – it's just not exactly my type of cinema. However, it is different with the X-Men, for which I have a lot of sentiment from my childhood. Not all mutant movies are my favorites, but some of them were really okay. I would also include the New Mutants in this group , although I also have some objections to them.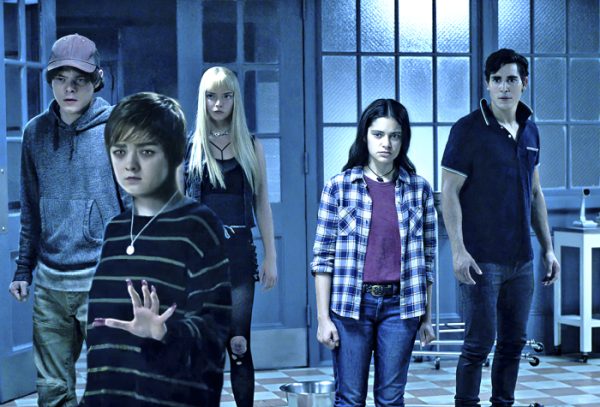 New Mutants just wanna have fun
At the outset, I will start with the fact that a definite plus for me is the departure from the pathetic and repeated salvation of the world in favor of a more intimate story. I personally got bored of watching Captain America / Iron Man / anyone from the MCU saving the Earth from a big hole in space or something similarly secondary.
In New Mutants, we meet a group of teenage misfits who aren't quite able to deal with their powers yet. The new acquisition of the mysterious institute led by Dr. Reyes is Dani – the only survivor of a strange cataclysm that wiped her village off the face of the earth. The power the girl possesses is unknown, but with her arrival at the outpost of other mutants, they begin to haunt dark visions about their past.
The film by Josh Boone, the director responsible for The Stars of Our Wines , is primarily a coming of age movie . Attempts to control the power or ghosts of the past are quite an unambiguous metaphor for dealing with the hardships of adolescence and childhood traumas. By breaking the rules of the place where they are and partying, young mutants are no different from ordinary teenagers who just want to have fun in spite of stiff adults. Seemingly nothing new or revealing, but the emphasis on this dimension, as was the case in the animated series X-men: Evolution , for me was a nice change after saving – whether it's the world from aliens or the people of Wakanda (to make it fun – Captain Marvel andBlack Panther is one of my favorite Marvel movies right now.)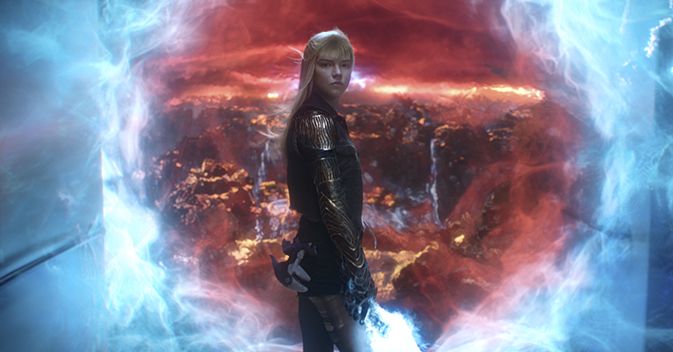 (Un) real horror
Many people complain that the horror in New Mutants is as much as the cat cried. Honestly, I don't know what they expected – Sinister ? Flying guts and headless corpses? Come on, this is a Marvel movie for teenagers with an age restriction of 13 years. Moreover, I did not expect anything that I got, and some threads may not scare my bones to the core, but they certainly arouse anxiety and provide a thrill. Horror is one of my favorite genres, so maybe it's weird that so little of it has satisfied me, but I also don't look for it by force where I don't expect to find it.
However, you can have doubts about some of the special effects that appeared in horror scenes and more. I would say that CGI is very uneven in New Mutants – at times it looks really cool, and sometimes it rubs against kitsch straight from Netflix The Witcher . With the budget that Marvel movies get, this seems to me to be at least unthinkable.
Harcereczka, a mean girl and company
Characters who lack clarity can also be disappointing. Interestingly, perhaps the main character is the least interesting. Dani wanders around the institute, doesn't know what's going on around her, but she pretends to be a dork. Irritating naivety and sanctity made me think (no offense for all scouts) with the stereotypical girl scout.
Of course, Anya Taylor-Joy, for whom I largely wanted to see the movie, is shining on the screen. Its heroine is a typical mean girl, but she is equal to the task in the face of the threat. Not only is she the most expressive of the group and has the most interesting power, but she also has a dark and intriguing background – in flashbacks we see how little Illyana (this is the name of the heroine played by Joy) is haunted by slender-like creatures.
Unfortunately, other young mutants are quite paper-like and one-dimensional, although the character played by Rahne Sinclair, with whom Dani has a teenage romance, has potential in my opinion. What I also liked about the film is that the character of the villain is not as obvious from the outset as is often the case in other superhero movies, where you can guess in five minutes who is impure.
The release of the film deserves praise. Thanks to the publisher, Galapagos, it can be viewed in as many as four language versions (there is also an option for the deaf), and the album itself is in a light and handy package with concept art on the cover.
To sum up, New Mutants is a fairly average movie, but it is not without pleasure to watch it. There is nothing to be harassed about, and nothing to rave about. Oh, an ordinary middle-aged boy, providing some kind of entertainment, after a screening which does not turn us off the cringe and we do not have to run for an eye bath. Overall, I wouldn't call it a very good film, but I really like the direction in which this production is going and would like to see more MCU films in a similar convention.
If you want to know more about the comic version of New Mutants please visit our website.