What could life in a world without heaven be like? What would it be like to be born, live and die in a place where no grass grows, where there is no wind and you cannot see the horizon far away? How would life be inside a space station? You can find out about it by reaching for Nibiru RPG !
Let's move to the orbit of the Formalhaut star. It is here that a space station the size of an entire continent is located. Its name is Nibiru. We do not know its origin. We only know that its source is the Middle East and the civilizations of the Mesopotamian region. It has its own unique ecosystem adapted to artificial conditions. Water and air are supplied here through huge pipes, the lights flickering above their heads give a strange glow, and people create their own city-states and fight for survival, not quite knowing where they are and what actually happened. And it is in such a world that players who choose this amazing RPG will have to fight for survival and discovering their own past. We will play as Wanderers, people deprived of most of their own memories. Their old lives, however, will have an impact on the present,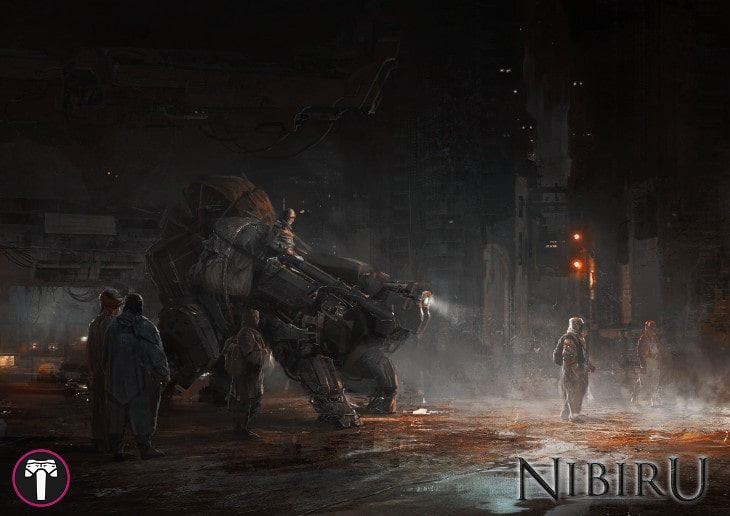 Nibiru RPGis a game created by Federico Sohns, which has just been translated into Polish and found on pomocam.to. It was funded in just 11 hours, which means it will definitely be available for purchase. It was based on the proprietary MEMOS system. Thanks to him, we have much less dice rolls (in the game we only need a d4), and more story-telling. The mechanics are very simple, intuitive and easy to remember. We get a character card here, which we will supplement with further memories, and thus the skills of our hero. Our qualities (bad or good) will depend on the course of the adventure and the decisions we make in it. What path will we choose? Here we can strive to discover the secrets of Nibiru, try to learn about our own past, fight for the future, to tame the darkness or go to the farthest corners of this world and discover its limits. So there are plenty of options. However, no matter what, we can be sure that there are many secrets, puzzles and the overwhelming atmosphere of this strange place.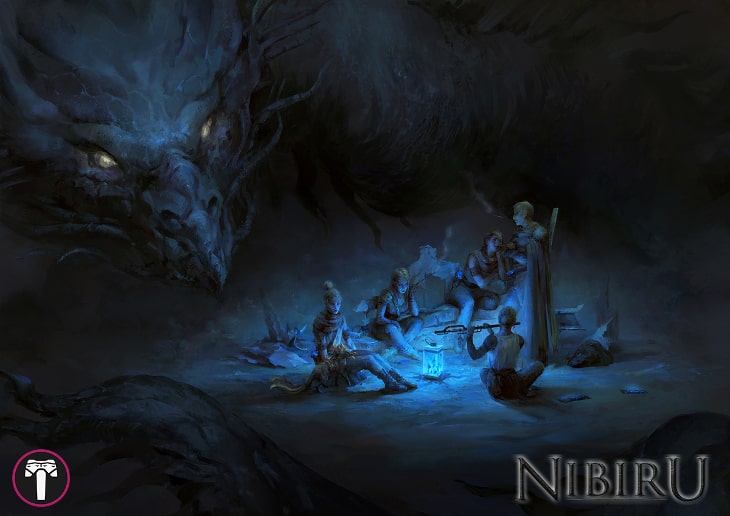 If you like science fiction and you love stories during the game, Nibiru will surely be a bull's eye for you. And who else is the game aimed at? As the authors of the Polish edition say themselves, the RPG will appeal to people who:
They want to try something unusual and unique
They are looking for unconventional worlds and new mechanics.
They are lovers of narration. Nibiru mechanics supplemented with a memory recovery system and the influence of gravity on characters, allows you to create extraordinary stories.
They like to create stories of characters … and those who don't. The MEMOS system allows for both extensive and simplified reconstruction of memory and history.
They love exploring colossal locations and discovering ancient secrets.
They like textbooks with many described locations that give inspiration and ideas for adventures.
They appreciate well-made illustrations that reflect the atmosphere of the presented world.
They are collectors of RPG gems. Nibiru is one of the most beautiful textbooks in recent years. So much and so much.
They are not afraid to ask difficult questions of a philosophical or moral nature.
You can still support on Nibiru RPG pomocam.to . By the way, you have a chance to receive fantastic gadgets and accessories related to the game, which will surely diversify and color your gameplay!