Let's find out what new manga titles await readers in the coming month.
We include original descriptions from the Waneko publishing house .
MY HERO ACADEMIA- ACADEMY OF HEROES: VOLUME 25
Author: Kohei Horikoshi
Translation: Karolina Dwornik
Premiere: February 1, 2021
The pain that had been tormenting me for some time, from which I thought my head would break, finally disappeared … Ah …
I remembered … I remember that feeling that I had for the first time as a little piss. When he mentioned his family, I don't see it as a tragedy. I don't need a future, I don't need this society filled with heroes … I
WILL DESTROY EVERYTHING!
CHAINSAWMAN: TOM 3
Author: Tatsuki Fujimoto
Translation: Wojciech Gączkaak
Premiere date: 02-01-2021
A mysterious demon imprisons the members of the 4th Special Demonicide Squad in a cut off space and orders them to kill Denji! Horned hunters sell themselves for what to do in this difficult situation.
Motivated by the desire to receive a kiss as a reward, Denji does not give up and comes up with a hellishly painful plan to defeat the enemy … The
fight for the fate of a boy who is an unusual combination of a human and a demon begins!
MAGI: LABYRINTH OF MAGIC: TOM 35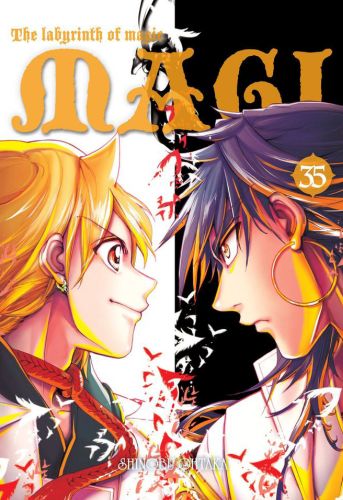 Author: Shinobu Ohtaka
Translation: Karolina Balcer
Release Date: 2021-02-03
Sinbad awaits in the seven labyrinths of the Holy Palace. He talks about his past and asks questions to his opponents … In a fierce battle with demonic weapons, worldviews will clash! And what happened to Alibaba in the "afterlife" ?!
Here is a 35th volume of adventures about magic in the soul!
CARNIVAL: TOM 26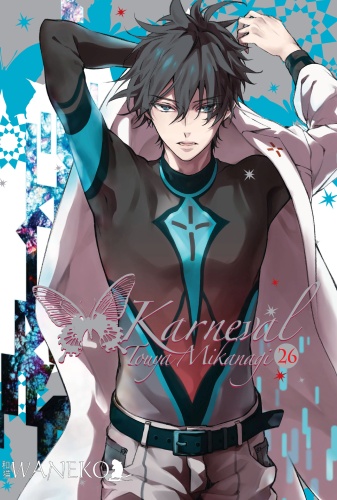 Author: Touya Mikanagi
Translation: Agnieszka Zychma
Release date: 2021-02-11
Yogi, who is fighting against a high-ranking Kafuka Munavia, manages to destroy the energy source that her organization uses. Who will take the final blow in this incredibly fierce showdown ?!
FIRE FORCE: TOM 8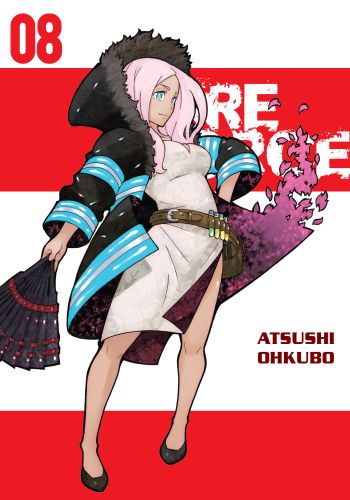 Author: Atsushi Ohkubo.
Translation: Wojciech Gączkaak.
Premiere date: 2021-02-12
TWO BROTHERS MEET AFTER YEARS OF SEPARATION!

The treacherous captain of the three, Dr. Giovani, along with the white robes, attacks Vulcan's workshop in order to obtain the key to Amaterasu, which is allegedly in the boy's possession. To make matters worse, Shou, Shinra's younger brother, who is the captain of the enemy Knightly Order, joins the fight. The opponent seems to be outnumbered! Shou uses his extraordinary skill to draw a sword blade against his brother. Will Shinra and the others survive this clash ?!
The battle gets even hotter! The flames of intrigue do not go out! It's time to start another skirmish on your way to finding the Evangelist. Where will the Eight lead the pursuit of the enemy?
REBORN AS A BLACK CHARACTER IN THE OTOME GAME, WHERE ALL PATHS LEAD TO A BAD END: VOLUME 5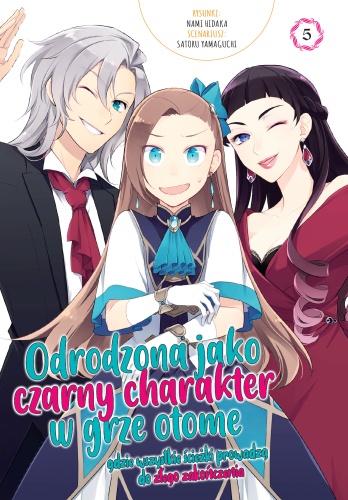 Author: Nami Hidaka, Satoru Yamaguchi
Translation: Agnieszka Zychma
Release date: 2021-02-15
Finally, the final event in the Fortune Lover storyline takes place – the graduation ceremony. Catarina manages to avoid a bad ending.
"Maria did not have an affair with anyone and thus led to the finale where they all become friends!" – says the heroine and breathes with relief … But she does not know that "Fortune Lover" has received a sequel!
Blissfully unaware of the upcoming school festival …
Read on to the fifth volume of the romantic comedy with a villain from the otome game!
LOVES: EMPTY 13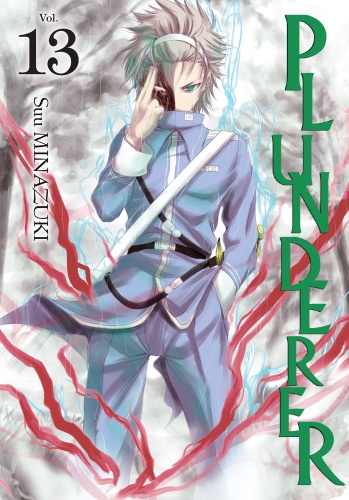 Author: Suu Minazuki
Translation: Agnieszka Zychma
Release date: 2021-02-21
Treacherous Red Baron Pele vs Lyne!
It turns out that the last of the Red Barons and the commander of the secret squad of special forces is Pele.
Lyne, who refuses to believe his betrayal, decides to face him alone. Meanwhile, clones that look just like friends from school days stand in her way!
KUROSHITSUJI: TOM 30
Author: Yana Toboso
Translation: Karolina Balcer
Release date: 2021-02-23
Tell me, wouldn't you like to work for the Phantomhives?
Mey-Lin infiltrates the baron's mansion where the maids are "devoured". There he meets a maid skilled in martial arts. During the battle with her, Mey-Lin remembers the last half of her life … Lost loved ones and missing girls face the fangs of a wounded beast driven into a horn.
And the brown and red soup spreads and spreads its aroma …
MASTER OF ROMANCE NOZAKI: VOL 7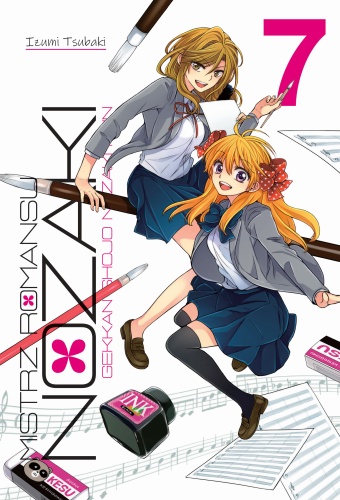 Author: Izumi Tsubaki
Translation: Amelia Lipko
Release date: 2021-02-24
Why is an innocent girl bullied by a crude high school student?
Chiyo Sakura, who is in love with Umetaro Nozaki, suddenly starts extorting things from him and plans to destroy him during the school sports tournament… But why ?! Hirotaka Wakamatsu, generally not fond of Yuzuki Seo, confesses her ardent love for some reason…! But why?! Yukari Miyako, on the other hand, experiences an adult feeling ?! Here's the seventh comedy book about a high school student drawing a shojo manga, where unexpected twists will take romance and humor to the next level!
GIRL FOR RENT: VOLUME 3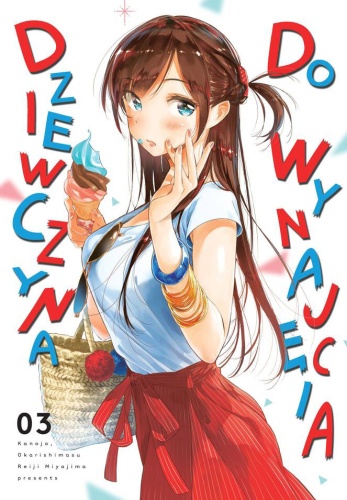 Author: Reiji Miyajima
Translation: Agnieszka Zychma
Premiere date: 2021-02-25
Kazuya is upset by Mommy's puzzling behavior. Then, head over heels, he and his friends go on a seaside trip to the Izu peninsula! And there … Mizuhara falls into the water from the deck of the ferry! To save her from sinking, Kazuya jumps into the sea after her…! This is the end of the emotional seaside plot!

FREYJA – A FALSE PRINCE: VOL 1
Author: Keiko Ishihara
Translation: Karolina Dwornik
Premiere: 2021-02-25
The kingdom of Tire, which lives in fear of a neighboring power,
is the home of Freya, a common lower-class girl. One day her childhood friends Aaron and Alexis come to the village with disturbing news: a neighboring country wants to take over their village …
To prevent this from happening, Freyja follows her friends to the castle, where she meets a boy she resembles as two drops of water. It is Edvard, Duke of Tire, for whom he is the only hope.
Unfortunately, at present his life hangs in the balance …
Single WANEKO: SUCCUBE AND HER HARD WORK AT KORPO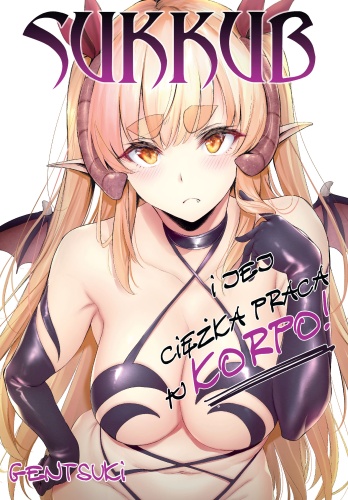 Author: Gentuki
Translation: Amelia Lipko
Release date: 2021-02-26
Succubuses are low-ranking demonesses who control men's dreams and steal their life energy.
Their population is declining year by year, which means that they are constantly short of manpower, and their working hours are constantly increasing, creating a veritable working hell …
One day, working tirelessly, Lily meets a man named Tsutomu, from whom the company also squeezes its last juices. What will happen from their meeting?
MORIARTY: TOM 1

Author: Sir Arthur Conan Doyle, Ryosuke Takeuchi, Hikaru Miyoshi
Translation: Agnieszka Zychma
Release date: 2021-02-26
Nineteenth-century London of the Pax Britannica …
Albert, the eldest son of Count Moriarty, hates the class system rooted in his homeland. Taking care of the siblings met in the orphanage becomes the beginning of a great plan to cleanse the world. This is how the unknown story of Professor Moriarty, Sherlock Holmes' greatest enemy, begins!