A quarter of a century is quite a long time, and that's what CD-Action has hit this year. What attractions can we find in the birthday issue of the magazine?
From simple games, associated primarily with entertainment for children, to great esports events with millions of prize pools. Gaming has gone through an impressive path and it is fair to say that it is still far from its peak. At that time, CD-Action outclassed the competition and developed a recognizable and strong brand. It is not surprising then that on the twenty-fifth anniversary of the magazine's creation, the issue looks much more abundant than the previous ones, and it is double-sided… What?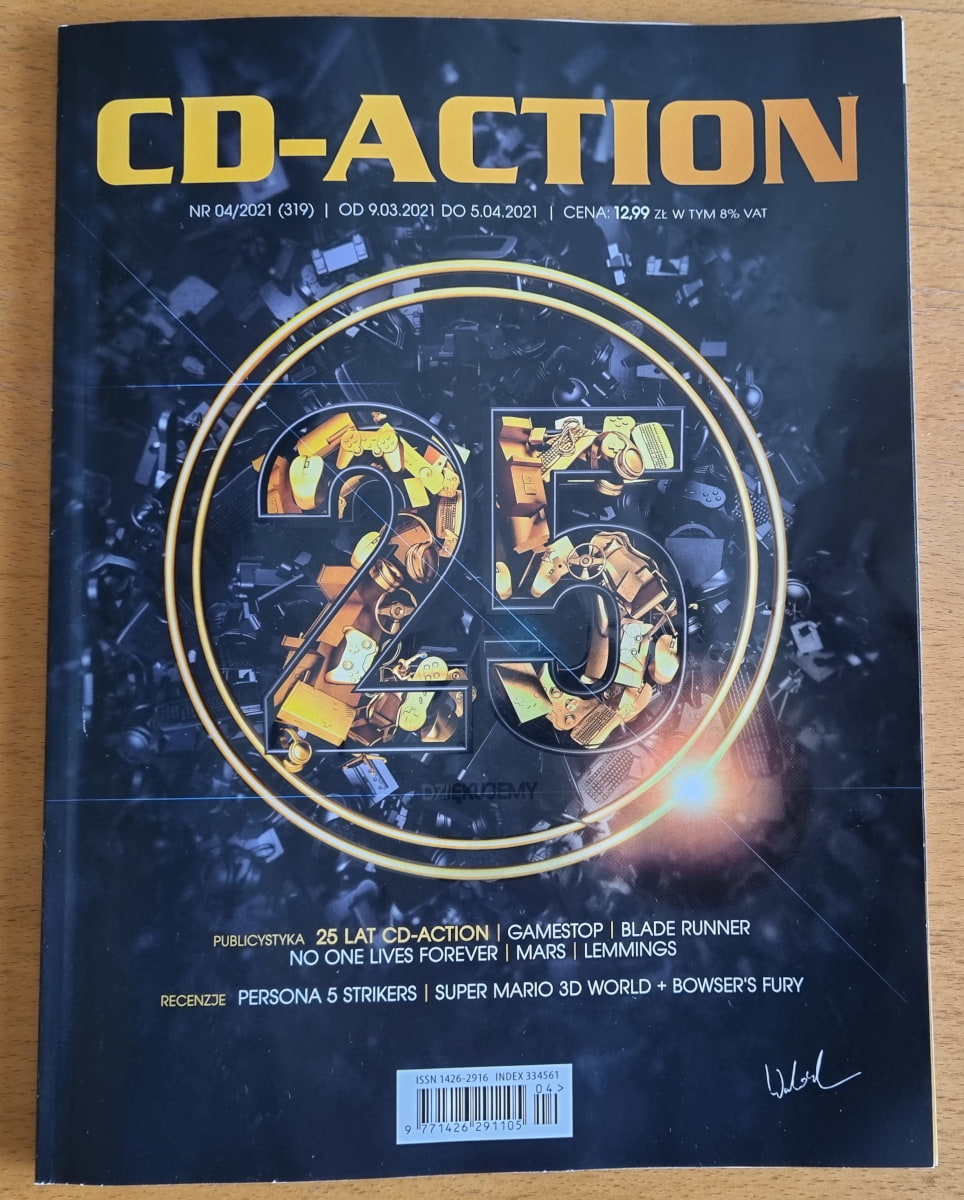 However, before we move on to birthday surprises, let's traditionally see what we can find inside. Among the announcements, between the promising space scrap collector Hardspace Shipbreaker or the very homely Hellish Quart , the eye- catching feature is quite an extensive review of a slightly angular game that, while still in early access, has unexpectedly grown into a hit. Valheim , because we are talking about this jet, was also liked by the magazine's editors, which can be seen from the very positive description. Two peculiar titles are also worth stopping at, such as Balan Wonderworld , which is as strange as only the Japanese can do, and Cruelty Squad – as good as nasty.
Of course, man is not alive by announcements alone, because some production has also debuted and here it is worth looking at a thriller with an unusual visual side. However, it's not just the looks that can surprise you, as the main task in Nuts is to peek at the squirrels' life. Yes, little redheads play first fiddle here, which is why the editor of 9kier tried to make the review more attractive with a few free curiosities about peanut lovers. Among such titles as Little Nightmares II , Bravely Default II , Shattered: Tale of the Forgotten King or Super Mario 3d World and Browser's Fury , Wonderful Dizzy deserves special attention., which is a long overdue sequel of almost thirty years when, for some reason, released on ZX Spectrum (the PC version is emulated) and World of Tanks . And what are Belarusian tanks doing here? Because it's a Worlds of Tanks distracting from the monitor : a miniatures game .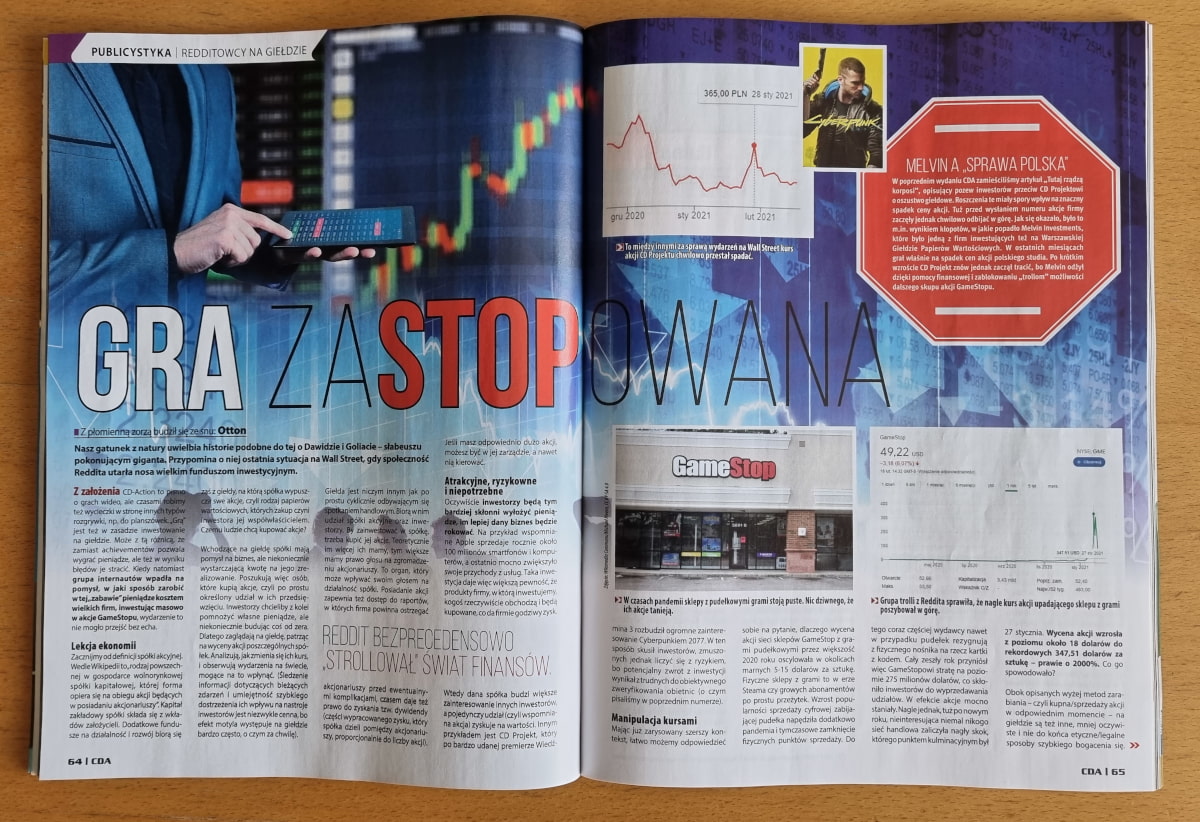 One cannot remain indifferent to journalism, which shows us how Katowice has become the capital of e-sports, shows how games predict the problems that the first Mars colonizers will struggle with, and also answers a very important question – why are there so many games? brown. It is also worth immersing yourself in an interview with Wiktor Żywikiewicz, who talks about great ambitions, a powerful game ahead of its time that has never been created, and about not judging people by their appearance.
As you can easily see from the cover, CD-Action is celebrating a fairly honorable twenty-fifth anniversary of its creation this year, hence the issue has been enriched with many attractions. In addition to the multitude of wishes from other gaming companies, the birthday issue includes a coupon for two pizzas (valid until April 15!) And a discount on training in game development. However, when we turn the magazine over and start browsing it from the back, it turns out that the editors have prepared twenty-five additional pages with a summary of each year of CD-Action's existence, along with the highlighted issues and particularly important games at that time. Looking at all this, it is surprising that it has been so many years and so many interesting events since the premiere of the magazine.
Like the back of the cover, and like the second front.
Are you curious about the articles I have presented? Maybe you are more interested in what I did not include in this review? Or you wanna know what sex is doing there? Do not wait, reach for the birthday CD-Action, and I wish you more great anniversaries, continued success and continuous being a great magazine for games and players!
And pizza. Don't forget the pizza.